Ken, which will be your top priorities in 2019 as President of Knight Piésold?
KE: In 2019, Knight Piésold will continue to focus on the company's technical excellence and client service. We intend to remain at the forefront of advancing trends in tailings, and management of all aspects related to water. We are also pursuing opportunities in instrumentation and automation to allow us to enhance this important part of our business. We will participate in industry best practice forums, which set standards that are adopted worldwide and we will focus on the development of our team. Knight Piésold has a strong focus on the mining and energy industries, and we are identifying more opportunities to further integrate these two sectors.
Can you elaborate on Knight Piésold's service offering for the mining sector?
GS: Knight Piésold's service portfolio includes geotechnical and hydrogeological site investigations to support mine design; environmental and social baseline studies, impact assessments and permitting; tailings and waste management; dam breach inundation studies; water management with regards to both surface and ground water; rock mechanics, both underground and open pit; and pipelines and pump stations. The power segment of our business provides services relating to energy supply, transmission and distribution. Every mine needs power and we support our mining clients in this regard.
What is the importance of Canada to Knight Piésold as a whole?
KE: Knight Piésold has operations worldwide and we have nine regional centers in Canada, Australia, Argentina, Chile, Ghana, Peru, South Africa, UK, and US. Globally, our practice in Canada is one of the largest and we work with all of our regional centers. For our Canadian operations, approximately 50% of our project portfolio is in Canada, 25% is in the US and 25% is in the rest of the world. Within Canada, approximately 65% of our work is within the province of B.C.
What are the main challenges which the industry will be facing over the next five years?
KE: Knight Piésold believes that the main challenge within the industry is, and will continue to be, attracting and retaining skills and talent. We will invest in training for the new generation entering the industry. We have always had the most success through organic growth by finding the right young people that fit our culture, and helping them develop their careers. We aim to create an enjoyable and rewarding working environment, and give our employees responsibility over their tasks, with the right level of guidance and supervision from our experts. We also have internship programs and offer technical mentoring on every level in the company.
How does Knight Piésold bridge the gap between North American and Asian markets?
GS: Many of our Canadian clients have mining properties in other areas of the world. We help companies understand the regulatory regimes in which their projects are situated so that they can advance their projects in the most efficient manner. We encourage them to apply the same innovative developments, technologies and best practices to all their operations, including their projects located outside of Canada. This is a way in which Canada can transfer knowledge and expertise to other parts of the world.
Do you have a final message for our international readership?
KE: Knight Piésold is recognized for technical excellence and dependability. We are nearing our 100-year anniversary and have operated in Canada for 44 years. Our B.C. based clients will continue to play a very important role in our operations and we will continue to partner and integrate with them. We are proud of our track record in sustainable development, both in power and mining projects, and aim to continue to grow and enhance our capabilities moving forward.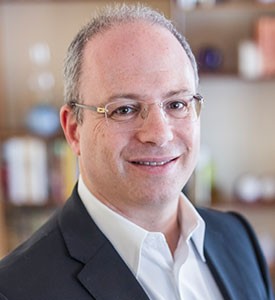 Greg Smyth, Project Manager / Associate