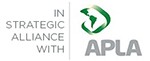 What is Brenntag's footprint in the Latin American region?
In Latin America, as a regional market leader, we connect our suppliers and customers in partnerships that add value and provide tailor-made applications and solutions in marketing and supply chain. Our services aim to create an excellent customer experience and include technical and formulation support, industry and regulatory expertise, as well as advanced digital tools. We cover all market segments and geographies with our strategically located distribution centers and our network of 20 knowledge and application centers.
How has the business changed with the Covid-19 pandemic?
In terms of business performance, the pandemic had only limited impact in our region. We may describe the impact in three different ways: We quickly adapted to keeping our working employees safe; we rapidly adapted our teams, processes and operations to respond to essential industries, and finally, we creatively opened all necessary existing or new communication channels to keep connected with our business partners and clients. I commend the resilience of our organization and all of our employees who have demonstrated an incredible ability to face and adapt to an unexpected event.
Do you plan to continue growing through acquisitions in the region?
We are a full line portfolio distributor and, as such, we continue M&A activity in Latin America. We look at creating synergies and increasing our portfolio or market presence in areas such as specialty chemicals or specific niche markets, like food and nutrition or personal care. Over the last six years, we have acquired five companies, the last of which has been Quimisa in Brazil. Before that, we had acquired Conquímica and SurtiQuímicos in Colombia, and Gafor Distribuidora in Brazil.
Which countries and industries offer more potential for Brenntag?
In Latin America, Brazil and Mexico are the largest markets and the ones that offer the best growth opportunities. In terms of industries, food and nutrition, personal care and agribusiness are the sectors that have a large potential. In the agriculture industry we do special formulated products that we have developed for specific needs and crops. When it comes to the food sector, the challenge for us is to adapt to the different customs of each of the countries.
Do you think the large e-commerce companies will significantly disrupt the chemicals trading business?
Distributing chemicals is not like buying consumer products. It is not a final product that you can pack in a bag and send immediately. I am aware that the large e-commerce companies are thinking of chemicals in one way or another, but it is difficult to know how high chemicals are in their list of priorities. Today, you can go online and buy some chemicals in small quantities and with many restrictions. While I do not think we will see chemicals flying around everywhere anytime soon, there is no doubt that these developments will affect the chemical distribution business and at Brenntag we want to anticipate these changes and be a pioneer in digitalization.
The two challenges of digitalization are how to manage the substantial high number of transactions that the distribution industry produces, and how to manage the distribution channels. We have a solid strategy in information and analytics management, all of which leaves Brenntag well positioned to boost our growth, but this must be supported by the infrastructure, the distribution centers and the increasingly specialized supply chain processes to be managed by the best talent of the industry. Having a nice website or platform is useless if you cannot deliver.
Would you like to add a final message to your industry peers?
We have a clear mission: to continue supporting Latin American industry, being a partner for business continuity in the challenging scenario we have nowadays. Some industries have done well with the pandemic, but others have suffered, and they will need support. As leaders in chemical distribution, Brenntag Latin America will drive all the efforts to continue supporting our clients, suppliers and business partners in general. The region will overcome the situation and Brenntag will emerge stronger.