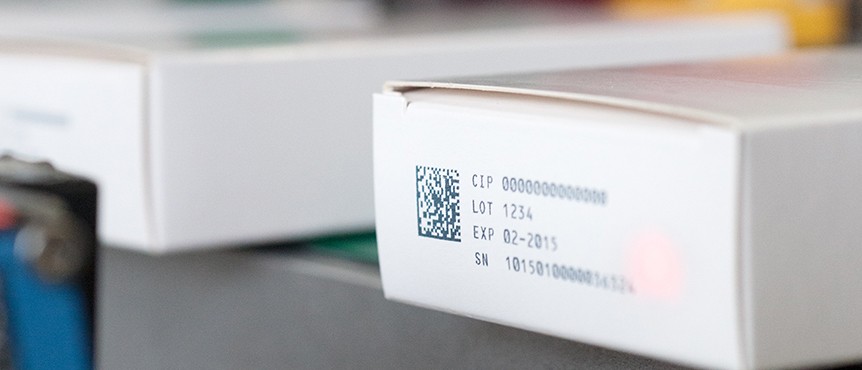 Image courtesy of Adents
The pharmaceutical industry has long been happily reliant on a steadfast and somewhat muted packaging sector. However, over the past decade, the pharmaceutical packaging industry has significantly increased in importance. Contract packaging organizations (CPOs) have emerged, and the industry is set to reach the US$100 billion market value mark by 2022, according to Allied Market Research. Whilst the digitization of the supply chain and more innovative products are playing into this, the overarching reason is the serialization requirements coming into effect. "We have seen a significant amount of development with regards to serialization and nearly all of our customers are live," highlighted Shabbir Dahod, president and CEO at Tracelink. "The number of serial numbers being commissioned each month has dramatically increased from 60 million numbers in March 2018 to 300 million numbers in March 2019. Overall, 1.5 billion serial numbers have already been commissioned and over 30 billion serial numbers have already been reserved."
The U.S. Drug Supply Chain Security Act (DSCSA) was enacted in Congress on November 27th 2013 with the aim of making drug products safer by creating a framework for enabling pharmaceutical product traceability. The DSCSA required each individual product to have a unique product identifier. However, by June 2017, the original enforcement date, when the FDA published a draft guidance on product identifiers and verification in connection with the DSCSA it noted that pharmaceutical manufacturers still had not installed the technologies required.
The new date of November 26, 2018 has come and gone, and many questions still remain around when it can be expected to be ready. The mandate for serialization regulations is to protect the supply chain from counterfeit products, but the compliance surrounding the implementation and installation of serialization capabilities is lagging behind, as demonstrated by the FDA's delayed enforcement dates. "There is currently no supportive infrastructure at all," remarked Julien Faury, vice president for operations at Adents. "The solution providers and big wholesalers are pushing their own individual visions for 2023, which is the year by which full unit-level traceability, including aggregation, will be mandatory and the FDA is launching some pilot programs just now. The change with serialization is going to take some time to unfold and the industry still needs to build an infrastructure that will be able to handle the change."
Indeed, stakeholders need to come together to be ready for the upcoming deadlines, which culminate on November 27, 2023 where a full enhanced drug distribution security system comes into effect and unit-level traceability is mandated. The United States is not alone in implementing such requirements, with the EU's Falsified Medicines Directive stating, as of February 2019, that product identifier, serial number, lot or batch number and expiry date have to be printed in human-readable format and encoded in a 2D data matrix on the secondary packaging of saleable units of prescription medicines to be FMD compliant.
The implementation of serialization needs a thought-out strategy given the interdisciplinary nature of the requirements. This may begin with the upgrading of packaging lines with additional equipment and modification of the risk evaluation. Opportunistic and forward-looking packaging companies may have been prepared a few years back to take on board changing serialization requirements, but it has now become an essential consideration for all. "PCI has been involved in commercial serialization for the United States, Europe and emerging markets for approximately seven years," underlined Justin Schroeder, senior executive director for global marketing and design at PCI Pharma Services. "We have put tremendous energy and resource into preparing our clients for these deadlines. Across the entire industry, we do not see the level of serialization readiness that is required, and it will be interesting to see what the FDA and EU will do in terms of enforcing the deadlines for companies that are not ready."
Moving forward, stakeholders involved in packaging have a real opportunity to add significant value to their offering. When looking at readiness of the industry to embrace the serialization requirements, CPOs, CMOs, consultants and others can take advantage of the 7% CAGR forecast by Technavio for the global pharmaceutical packaging market over the coming five years.