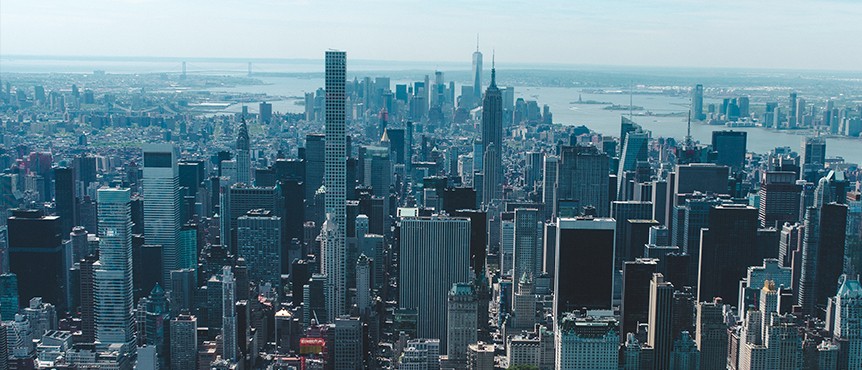 Whilst the volume of California's biotechnology network, from San Diego to the Bay Area, is difficult to match, the U.S. East Coast, comprising New England and the Mid-Atlantic states, encapsulates the entirety of the biopharmaceuticals value chain at its best. Giants, Patriots or Eagles fans would be quite displeased at the idea of collaborating with one other, but the same cannot be said for the East Coast life sciences hubs. Despite being in different states with differing policies and tax systems, much can be learnt from how the East Coast hubs have grown, collaborated and evolved over the course of time.
The Boston-Cambridge biotech supercluster and its development over the past decade is exemplary of what is needed to create a successful hub. Home to 120 academic institutions, Massachusetts already had the key ingredient for a top biotech hub and grew exponentially when MassBio – the state's premier life sciences trade association – began to attract large pharma before establishing a feeder system of small companies. With the high calibre of research institutions, a US$1 billion 10-year initiative implemented by the Massachusetts Life Sciences Center in 2008, and the ability to bring academia, industry and government together, the cluster transformed itself in a decade into an unrivalled global powerhouse. Achieving worldwide recognition, Massachusetts' life sciences industry continues to surpass expectations and go from strength to strength. "Venture investment in biopharma companies was over US$3 billion in 2017, which is more than triple what it was in 2012, and the IPO market has continued to exceed our expectations with Massachusetts having almost half of the U.S. life sciences IPOs. 20 in 2018," underlined Robert Coughlin, president and CEO at MassBio.
Proximity to New York City (NYC) has also been of value for Boston-Cambridge over the years, as accessing funds has never been in doubt. Headquarter to numerous VCs, private equity firms and investment banks, the Big Apple is also now putting greater emphasis on life sciences itself. "Both the Governor and the Mayor have initiated robust programs to increase the presence of life science companies in New York State and City," underlined Jennifer Hawks Bland, CEO at NewYorkBIO. "Together, these life sciences initiatives represent more than US$1 billion in investment. This includes tax incentives, direct investment and other programs focused on fostering an environment to grow New York into a world leader."
With its financial prowess, top academic institutions with world-class medical centers and US$1.8 billion in NIH awards — ranking second in the nation – NYC is a perfect environment for early-stage biotechs to develop. With a US$100-million new Applied Life Sciences Hub and US$300 million in tax incentives to attract investment in commercial lab space, NYC is making a concerted effort to become the next major life sciences cluster.
In its periphery, New Jersey is a state that characterizes the historic U.S. pharmaceuticals industry. As the 'medicine chest of the world,' and home to Johnson and Johnson, Merck and Celgene, to name a few, 35% of all new FDA approvals for novel drugs in 2018 came from companies with a footprint in the state. The traditional North American home to many large pharma companies, New Jersey is aiming to position itself at the forefront of biopharmaceutical innovation moving forward. The state has formed a Biotechnology Task Force focused on identifying strengths, weaknesses, opportunities and threats to the industry in New Jersey. Moreover, Princeton University, an Ivy League institution, recently opened its Princeton Innovation Center BioLabs, offering co-working lab and office space for high-tech startup companies. Celgene has also opened an incubator at its Summit West Research Facility. NYC's increased energy towards the life sciences space is also being recognized as an opportunity for New Jersey to leverage. "The NYC plan, coupled with the millions of dollars that New Jersey invests in the industry each year, will create tremendous synergy," underlined Debbie Hart, president and CEO at BioNJ. "Given the geographic proximity, it will create opportunities for both states. There are already a vast number of people who live in one state and commute to the other for work and that will continue. Furthermore, the concentration of venture dollars in NYC will benefit New Jersey given that we have no shortage of real estate in which to house these companies, so we can accommodate new ventures, and we are well connected to NYC by road and train."
Pennsylvania also benefits from its geographic positioning on the East Coast. With 2,800 life sciences companies in the state and 112,000 direct jobs within the life sciences industry, the state is benefiting from not only having two of the top five NIH funded research institutions in the United States – University of Pennsylvania and University of Pittsburgh – but also the legacy of large pharma.
Of no less importance, North Carolina's Research Triangle – a strong cluster of Tier 1 universities, including UNC Chapel Hill, NC State University, and Duke University – and Delaware with its strong manufacturing capabilities complete the interconnected life sciences network of the East Coast.
Large pharma and service providers have now spread themselves across the country. Biotech clusters are forming in far-reaching corners of the United States. Although there remains a concentration of biopharma companies within New Jersey and Pennsylvania, we can no longer limit by border. The biopharmaceutical East Coast corridor continues to take shape. Where there are top academic institutions with a motivated local government, there will be the opportunity for a city, or state, to get in on the action.