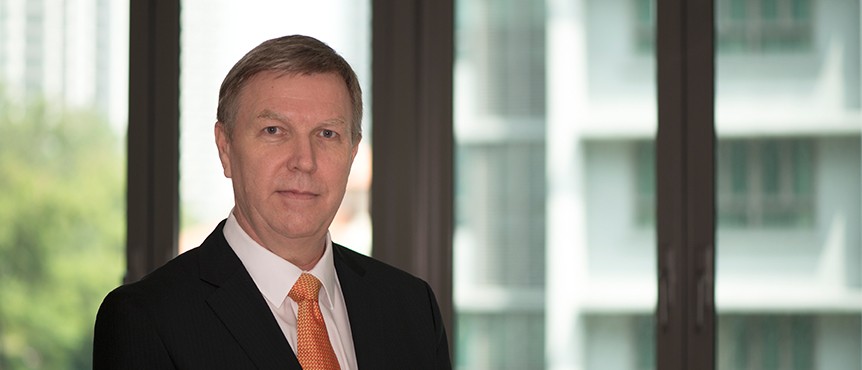 Those blessed with abundant natural resources have advantages, but how can organization, innovation and integration be used to best effect in the coming decades? The world remains a brutally competitive environment for refiners and petrochemical producers to operate in.
Singapore has long had a roadmap for the development of its refinery and chemicals sector, but is it now time for a more radical re-think of how to deal with the challenges ahead?
Dominance in commodity petrochemicals has long been the domain of those with advantaged feedstocks or with the protection of intellectual property for manufacturing processes. Plants have grown ever-larger and with scale has come the difficulty of finding markets large enough to consume new investments. Singapore's challenge is that it has no domestic feedstock supply and relies transforming imported feedstock and adding value to product that ultimately has to be exported.
Yet perhaps the bigger challenge is the location of Singapore and its proximity to consumers. As China has rapidly moved to self-sufficiency or oversupply in several key petrochemical product areas, the ability to export growing volumes of chemicals into key markets becomes a challenge, especially for commodity chemicals. In turn, this switches focus to the potential for Southeast Asian demand to develop and thereby support a thriving added-value chemicals industry based in Singapore.
Logistically, Singapore's location is ideal to act as a regional hub for Southeast Asia's chemical industry. Lack of investment in markets such as Indonesia, Philippines, Vietnam and until recently Malaysia has allowed the Jurong Island cluster to establish a strong position, both in scale and competitiveness. However, the next phase of growth may require more forward-thinking and creative planning than in the past.
Although Southeast Asia has a large consumer population, relative purchasing power and economic development levels have yet to stimulate the broader growth in added-value specialty chemicals that Singapore is likely to need to secure a long-term future for a growing chemicals industry, and avoid cut-throat competition in commodity chemicals. Can Singapore afford to wait for such markets to develop, or can it start to position itself now to begin the process of transformation into a true regional specialty chemicals hub for all of Asia and not just its own backyard?
On Jurong Island, the major clusters of synthetic rubber (Sumitomo, Lanxess, Zeon Chemicals and Asahi Kasei), high purity ethylene oxide (Shell Chemical), and petrochemicals (ExxonMobil, Shell, Sumitomo, TPC, Elba Eastern, Mitsui Chemical) are established, but what comes next?
Deeper integration between refineries and chemical plants is an obvious path, especially with refined products growth slowing globally and changes in demand patterns – for example as a result of new IMO regulations – altering relative values of refinery streams. Unlocking value by critically assessing the options to upgrade and re-purpose feedstocks, co-products and by-products needs to be a core element of addressing future options.
Research into patterns of consumer demand, developments of new products and manufacturing techniques, emerging environmental and legislative regulations is required. Linking demand patterns to available feedstocks and technologies will be key to a long-term successful strategy for those willing to invest now, ahead of the growth curve.
We are already seeing the seeds of such ambition as we work with clients from around the world to help them better understand options and opportunities that are emerging, and which may in some cases have been hidden by an unwillingness or inability to critically evaluate internal and external options.
Many of us feel comfortable wrapped up snugly in the warmth of past achievements, safe in the knowledge that we are experts in what we know. The key is recognizing what we do not know and trying to deal with that.
Singapore's chemicals business maybe in good health today, but the world changes quickly and for a country that has grown and thrived through global trade by adding value to imports and exporting the subsequent enhanced products at a profit, there needs to be a second wave push to further integrate and specialize, as a way to enhance profitability and secure a long-term future.
Specialty chemicals by their nature are manufactured in much smaller volumes than bulk commodities such as ethylene, propylene, paraxylene and benzene. They require a different set of skills, a different mindset and crucially consumers with rising income who are moving along the path of greater economic development, seeking improved living standards for themselves and their families.
Southeast Asia has huge potential for development in market sectors such as personal care, textiles and packaging. With a population estimated at 655 million in 2017, the region is much larger than the EU28 (511 million) and South America (423 million). It is a market that will drive investment in Singapore and beyond. A key issue is therefore how quickly can Singapore's chemical industry secure its future in the face of growing competition from China and the Middle East.
Will demand come to the rescue or is a more proactive approach called for? Making commodities cheaper and in larger volumes may not be in the best interests of the industry in Singapore. Uncovering hidden value, driving deeper and more complex integration, developing technology through R&D and embracing new markets may all be needed to ensure a long and prosperous future in this island nation.