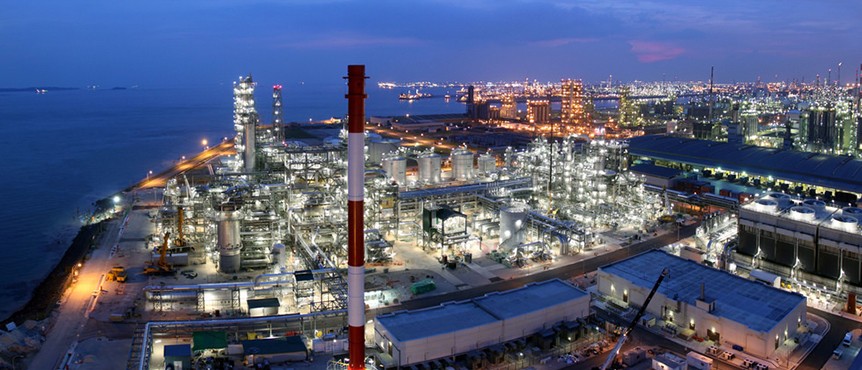 IMAGE: Courtesy of Shell
The lack of manpower continues to be a major issue in Singapore. Industry 4.0 technologies, especially advanced-robotics-enabled procurement, will reduce the need for manpower in parts of the value chain, but other areas, where high-skilled labor is required but underrepresented, cannot be addressed simply with technology. Bertschi's Vander Elstraeten says that the manpower shortage and lack of quality is still his biggest challenge. "We hope the government will put in place smart actions and make the necessary changes to the existing foreign-quota system to address the extreme shortage of manpower, as it is slowing down our growth and further development on Jurong Island," said Vander Elstraeten.
Jon Proctor, regional director for Asia at Brunel, highlighted that the Ministry of Manpower has made it increasingly difficult to obtain foreign-worker permits as they prioritize a Singaporean workforce. Nevertheless, Proctor sees this challenge as an opportunity for Brunel. "Singapore has depended on foreign labor for many years, particularly in heavy industries, but it has become increasingly difficult to bring in blue-collar workers, especially in high volume. We are having to educate our clients with respect to this situation. These restrictions have, however, allowed us to leverage more local talent, and we now understand the local manpower market very well," said Proctor.
Although parts of construction and operations in the chemicals industry will always remain manpower-intensive, workforces are becoming leaner as automated working conditions are becoming more common. Singapore's industry transformation maps (ITMs) and Smart Industry Readiness Index (SIRI) are fast-tracking digitalization and automated processes that are reducing manpower needs across the industry. This has, of course, led some workers to ponder what their future working prospects will consist of. Arnaud Despierre, partner at Spencer Stuart, emphasized that the government has historically shown its ability to anticipate fundamental changes in the labor force. "Government policies are very thoughtful when coming to re-skilling the impacted workforce, as well as helping individuals whose jobs are at risk," said Despierre.
SkillsFuture Framework
A key component of the ITMs is the SkillsFuture Framework, which aims to upskill Singapore's workforce so as to be best equipped to benefit and thrive from the opportunities arising from Industry 4.0. Jointly developed by SkillsFuture Singapore (SSG), Workforce Singapore and the Singapore Economic Development Board (EDB), together with the industry associations, training providers, organizations and unions, the Framework for Energy and Chemicals covers a total of 53 jobs, offering training on generic and technical skills and competencies. Skills in demand now, and in the future, include digitalization skills – for example, internet of things management; data analytics system design; robotic and automation technology application – and product development and innovation skills – for example, applied research and development; innovation management; and product design and development. Individuals, meanwhile, have opportunities for education and career guidance, as well as subsidies, fellowships and internships.
A Thought for the Future
Singapore's rapid development is testament to its well-defined and structured education system. It consistently ranks at the top of global primary and secondary education tables including The Programme for International Student Assessment (PISA). Yet, if you remove the importance of core subjects like math and science and identify what will be needed in the future of our dynamic world – entrepreneurship, creativity and innovation - Singapore has yet to fully embrace this within its educational system and across society as a whole. Its collaborative ecosystem of research and technology, nevertheless, has positioned it as high as ninth in Martin Prosperity Institute's Global Creativity Index 2015, while its technology and talent indicators ranked seventh and fifth, respectively. At the same time, Singapore surprisingly ranked relatively low in terms of tolerance at 23rd. As the city-state continues its relentless pursuit towards an ecosystem of utopian standards, Industry 4.0 will take it on a new course. This evolution will demand economic, social, and educational change. How Singapore manages these changes, having advanced so rapidly and efficiently since independence, will be a central question moving forward.