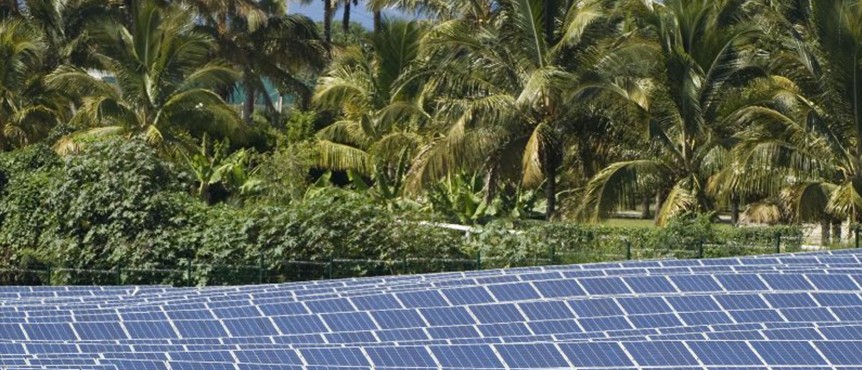 Image: Courtesy of Forrest Group
Production: Copper Continues to Thrive While Concerns Over Cobalt's Future Persist
Since the price of cobalt hit a record high of US$90,000/mt in May 2018, oversupply and limited investor stockpiling set prices crashing over a 12-month period that intensified in 2019. The fact that the ramped up production was due to faulty predictions of supply shortage has made investors weary of the difficulty of predicting the battery prices and the volatility brought on by industry frenzy. Adding to the depressed sentiment is the rapidly changing nature of the battery industry in which technological advances entail additional investor risks. However, with cobalt prices unable to fall much further and levels of stockpiling rebounding, prices could increase throughout 2019.
Predictions of cobalt becoming obsolete are another fear born of unsubstantiated speculation. "While companies are probing into the possibility of partly replacing cobalt, I do not see this new technology entering to the DRC within the next two or three years," said Wouter Jordaan, partner and principal environmental scientist at SRK Consulting. "Companies have invested in the current technology, so they must repay any existing loans or debt before being in a position to invest in new technologies. In addition, research is being conducted into new potential uses for cobalt and new areas of usage are likely to emerge."
With an anticipated 140 million electric cars on our roads by 2030 and the wider Li-ion battery market expected to more than double by 2025, investor confidence is likely to recover quickly, and DRC will remain in the spotlight as the world's largest producer of cobalt. The country's cobalt output increased to 90,000 mt/y in 2018 and is likely to remain high with major producers advancing their operations and new projects in the pipeline.
Eurasian Resources Group's flagship Metalkol RTR project – a hydrometallurgical facility to decontaminate historic copper and cobalt tailings from previous mining operations – is nearing completion and is the driver for the group's plans to increase cobalt production by approximately four-fold in 2019. The multibillion-dollar project located in the Haut-Katanga province is expected to produce 24,000 mt/y of cobalt, making it one of the world's leading cobalt producers.
London-listed Glencore has had a rough time since the end of 2017 when the company was slapped with U.S. sanctions due to its affiliation with Israeli diamond Gertler, a setback closely followed by the initiation of a U.S. Department of Justice investigation. Adding to the growing list of headaches, the company announced in April 2019 that the U.S. Commodity Futures Trading Commission is investigating it for possible corrupt practices. Yet, Glencore resumed shipments of cobalt from its Kamoto mine in the Katanga province in April after being forced to halt sales in late 2018 following the discovery of traces of uranium in the cobalt hydroxide that exceed the acceptable levels. Kamoto – that is 75% owned by Glencore subsidiary Katanga Mining and DRC state-company Gecamines – reported in April 2019 to have produced approximately 930 mt of contained cobalt that complies with regulations since the beginning of the year.
The Swiss miner has also decided to cut some of its expatriate staff at its Mutanda copper and cobalt mine to lower costs before a possible shift in production methods. In total, the company expects a copper output of 1.54 million mt and 57,000 mt of cobalt in 2019.
Meanwhile, Hong Kong-listed MMG is nearing the end of its feasibility study for its Kinsevere expansion project. 2018 marked the company's third consecutive year of stable and consistent production above 80,000 mt/y with mining set to continue through 2021 and production through 2023. "We are nearing the end of the feasibility study for an exciting opportunity, the Kinsevere expansion project, which would be the addition of a sulfide processing plant to run in tandem with the existing oxide plant," said general manager Miles Naude. "Once completed, this expansion would increase production to a total of 90,000 mt/y and extend the project lifetime to approximately 2031. This extension of the project would also provide an assurance of stability and longevity with the company for our local staff."
MMG's major shareholder is China Minmetals Corporation (CMC), one of China's major multinational state-owned enterprises. CMC's subsidiary China Minmetals Non-ferrous Metals Co (CMN) was formed in 2001 and currently owns approximately 74% of the total shares of MMG, with the remaining 26% owned by public shareholders including global resources and investment funds.
Commenting on the benefits of having CMC as a shareholder, Naude said: "It allows MMG to benefit from China's reputation as an international mining powerhouse. This connection also provides direct access to massive research firms and infrastructure firms that are able to build smelters and metallurgical plants."
Ivanhoe Mines is ready to finish the construction of its much anticipated underground copper mine in the Kolwezi District of Lualaba after its largest shareholder, China's state-owned CITIC Metal, injected an additional US$454 million into the Canadian company. A PFS released in February 2019 indicates that the Kamoa-Kakula mine will average 6.8% copper over the initial five years and 6.4% in the first decade. Scheduled to come online in early 2021, the mining complex could produce 382,000 mt/y during the first 10 years, followed by 700,000 mt/y of copper after 12 years of operations.
In another display of Chinese investment capacity, China Molybdenum, which bought the Tenke Fungurume copper and cobalt mine from Freeport-McMoRan in 2016, is buying a holding company for US$1.14 billion that will up its stake from 56% to 80% in the Katanga-based operation. The asset, in which Gecamines holds the remainder of the stake, has an expected mine life of another 10 years and produced 168,309 mt of copper and 18,747 mt of cobalt in 2018.

Exploration: Manono Lithium Project Pushes Forward
While a limited availability of funds coupled with the inherently challenging environment of the DRC have hampered exploration activity in the country, a few companies can testify to the possible rewards for those willing to face the risks. AVZ Minerals' Manono project, located 500 km north of Lubumbashi, was confirmed in May 2019 to be the largest measured and indicated lithium resource in the world, with a 269-mt reserve and grades of 1.65% Li2O. "We have started the preliminary meetings and site works required for the feasibility study, and we have engaged a mining engineer to complete a two-stage gap assessment plus scope of works, so we are making good progress," said managing director Nigel Ferguson.
The Manono project is 60% owned by Perth-based AVZ, 30% by state-owned La Congolaise d'Exploitation Miniere and 10% by the private company Dathomir Mining Resources. Currently, a feasibility study for the 400,000-mt resource is scheduled for completion in Q2 2020. AVZ's plan is to build a partly self-funded hydroxide plant to generate capital for going into larger production. "While self-funded to a certain degree, as a hydroxide plant comes at a significant cost, the idea is to build a 2-million mt/y plant," Ferguson said. "We expect this to produce 440,000 mt/y of concentrate, which we will then ship by road or rail, or a combination of the two. We will use the free cash flow from this to first repay any debt associated with the initial costs, and then, by the second or third year into production, we will begin to accumulate the war chest and possibly expand to a 5 million mt/y operation."
Following the finalization of the PFS, construction is expected to begin in mid-2020 and production will commence in 2021.
AIM-listed Red Rock Resources controls three licenses in the Katanga segment of the Central African Copperbelt prospective for copper and cobalt. "On the surface, our joint venture is with a local company and another group, but the underlying structure is a research agreement with Gécamines which we can convert into a license holding once the pre-feasibility study has been completed," said chairman and CEO Andrew Bell. "We are still at the scoping stage where we try to establish the viability of a mining project. If the decision is made to start developing the mine, we will agree on a price per ton and a royalty rate to Gécamines."
Currently, Red Rock has a resource target of 200,000 mt of copper at nearly 3% and 50,000 mt of cobalt at between 0.5% and 1%. Bell commented on the company's vision in the country, stating: "The DRC is rich and diverse in mineral resources but mining companies tend to focus on the Copperbelt alone. Our goal in the future is to diversify into a broader range of the DRC's largely untapped commodities."