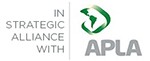 What are INEOS Styrolution's main business lines?
Styrolution was first formed in 2011 as a joint venture between BASF and INEOS at a global level and, in 2014, INEOS took over 100% of the company. We are the global leaders in styrenics and produce styrene monomer, polystyrene (PS), acrylonitrile butadiene styrene (ABS), styrene acrylonitrile (SAN), acrylonitrile styrene acrylate (ASA), styrene-butadiene copolymers (SBC) which is our Styrolux and K-Resin brands and other transparent specialties like SMMA. We have grown organically and also through acquisitions; for instance we acquired the SBC business from Chevron Philips Chemical, and last year we acquired two polystyrene plants in China from Total. Moreover, in two years we will be completing a new ASA plant in Bayport, Texas, with a capacity of 100,000 mt/y, which is the first greenfield investment of INEOS Styrolution. This will cater to the growth we see in the Americas in the construction and automotive industries.
In North America we have three styrene monomer plants – two in the US and one in Canada. We have one ABS plant in Addyston, Ohio, and two polystyrene plants; one in Channahon, Illinois, and one in Decatur, Alabama. Finally, we have our Altamira plant in Mexico, where we produce polystyrene, ABS, ASA and SBC. Almost 90% of our sales to the Brazilian market come from the Mexican plant. We operate as one region for the Americas with our headquarters in Aurora, IL., USA.
What businesses have resisted better the impact of the pandemic?
One advantage we have is that we are fully diversified across many industrial sectors and this has helped a lot during this crisis. The more resilient businesses are food service packaging and healthcare: everyone has been staying at home during the pandemic, so this has really helped our standard products and specialty businesses. The medical segment has also remained very strong, as well as our sales to the toy industry. Automotive was heavily hit across both South America and North America. As of August 2020, we are pretty much back to pre-COVID levels in the US, while in Mexico and Brazil the recovery has been slower. In construction, we primarily serve the US market where we supply ASA for different applications like decking and fencing. Lastly, demand for household appliances experienced a decrease, but it is getting back to normal.
Mexico is suffering a shortage of raw materials for the chemicals industry. How are you feeding your Altamira complex?
We benefit from the synergies created with sister companies in the INEOS group to acquire raw materials. The advantage of the Altarmira plant is that it is located on the coast in Mexico and we have our own port. The majority of our raw materials arrive from the US, Europe or South America by vessel and logistics are very efficient. One of our main challenges is the hurricane season, but we also have the alternative of bringing material by railroad from the US as we are close to the border.
Could you give us some examples of innovative products at INEOS Styrolution?
Within polystyrene we have developed a new material for foam packaging that allows for the use of less resin, reducing the carbon footprint of the material and maintaining the same mechanical properties. On ASA we have developed several grades for the automotive industry to better contain the color and have better UV resistance. We are also working with the construction industry on new ABS grades. Recently, we have also developed our Terluran ECO material, a recycled-content ABS that we launched last year and it is being very well received by the market.
How is INEOS Styrolution and the wider industry working towards the circular economy?
The industry is moving fast. In the beginning, industry and society were more reactive and there was a lack of scientific base to the discussion. People initially thought compostable material was the solution, but at the end of the day these materials were sent to landfills, because many countries lack the infrastructure to properly dispose of them.
For a number of years now, INEOS Styrolution has been actively involved in sustainability and circular economy initiatives with a number of partnerships in the US and Europe. We are working on advanced recycling efforts and technologies within both the mechanical recycling and chemical recycling space, particularly in the food packaging segment in polystyrene. We have proved that we can really transform the waste into the raw material, which is styrene monomer. Based on that, we have decided to build two manufacturing facilities; in the US and Europe. This allows us to close the loop infinitely. Now, besides just our industry, consumers also need to be aware of this cycle and dispose of their waste properly, while governments need to put the right infrastructure in place to do so. What really matters is the integration of the industry, the government and the end users (consumers).