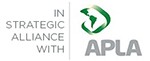 How is Elekeiroz positioned under the new owners, H.I.G. Capital?
Elekeiroz is the only provider of oxo-alcohols in the region and the leading player in plasticizers, with an important position in sulphuric acid and other products as well. This attracted H.I.G. Capital to do the transaction in 2018 and become Elekeiroz's controlling shareholder with 96.5% of the shares. In terms of plasticizers, we are adapting to new trends, with an increasing demand for phthalate-free products. In this respect, we have developed phthalate-free plasticizers from hydrocarbons, but we can also produce green plasticizers using epoxidized soybean oil as feedstock. We do that in our Nexoleum joint venture, which is a 50-50 partnership with the original Elekeiroz shareholders.
Roughly speaking, what is your installed capacity in Brazil, and are you planning to expand it?
We have a total capacity of around 500,000 tonnes/year (mt/y), including 180,000 mt/y of sulphuric acid and 140,000 mt/y of oxo-alcohols – the rest is distributed among the remainder of the products, such as plasticizers, hydrogen, formaldehyde, organic anhydrides and unsaturated polyester resins. Having said that, we are not working at full capacity. Overall, the Brazilian chemical industry is working at 70% capacity. We all need to wait for the economy to improve and, before we engage in new investments or expansion projects, the local industry needs to use the current idle capacity. Having said that, the situation is not the same for all products – as an example, we are thinking of increasing capacity for green plasticizers, thanks to stronger demand from shoe and toy manufacturers mainly, but also from producers of vinyl floor coverings.
How can Brazil overcome the challenge of accessing competitive feedstock?
We have high hopes that the feedstock situation will change soon. Today, we have the world's most expensive gas. Brazil's National Agency of Petroleum (ANP) has announced that the country could open up to new competitors, both in refining, and production and distribution of natural gas. That would be an excellent change. Today, we pay between US$10 and US$12 per million BTU, which is absurd, when you consider than in Argentina they are closing down wells because they cannot sell the gas in the market at a price of between US$2 and US$3 per million BTU. We expect that the so called 'New Gas Market' (Novo Mercado do Gás) announced in July 2019 will be transformational for the economy, and especially for the chemical industry, which consumes 25% of all the industrial gas sold in the country.
Beyond feedstock, what are the changes that Brazil needs to be more competitive, and how are you working on this as part of Abiquim?
There are three important issues that need to be addressed: one is feedstock, be it natural gas or naphtha; the second one is electricity rates; and the third one is logistics. At Abiquim we prepared 73 proposals that we delivered to all the presidential candidates before the past election. Bolsonaro's team was probably the one that showed interest in them. We are not asking for tax exemptions – these are structural changes to the economy. For instance, we need to open up the cabotage market to foreign vessels. Today, to bring a product from Bahia to Sao Paulo, we need to use trucks at a cost of US$100 per tonne (US$/mt), when it could cost 20 or 30 US$/mt if the cabotage segment was open to competition.
APLA celebrates 40 years of existence in 2020. What do you think will be the role of the association moving forward?
I believe APLA can play an important role in terms integrating the regional market. We have already seen how Brazil could import gas from Argentina at competitive prices. Of course, there are government issues that need to be addressed, but if we as an industry manage to present solid private initiatives for the benefit of the economy, governments would not oppose those.
What is your expectation for the APLA Annual Meeting that will be held in Sao Paulo for the first time in 2020?
I am sure we will have a very strong meeting. Sao Paulo is a great venue to do APLA's Annual Meeting, because that is the heart of Brazil's chemical industry.