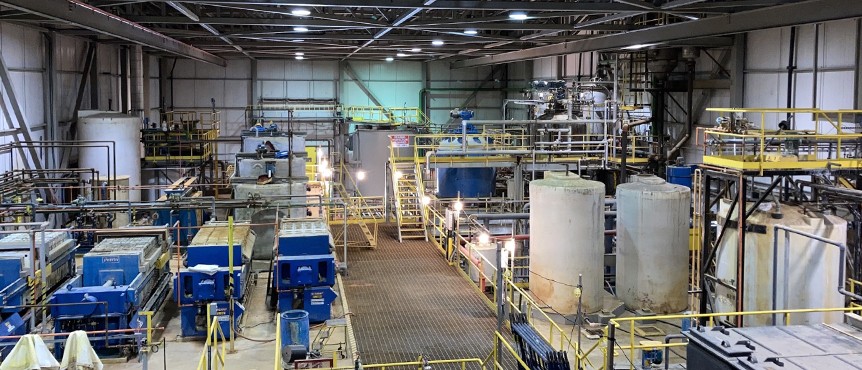 Image courtesy of Electra Battery Materials
The International Council on Clean Transportation (ICCT) has made a research study on BEV emissions over time in Europe, the US, China and India, and concluded that 'the life-cycle emissions over the lifetime of BEVs registered today are lower than comparable gasoline cars'. When used with 100% renewable energy sources, an 81% GHG emission reduction is observed comparatively to gasoline.
The study took various types of power into account (diesel, gasoline, biofuels, hydrogen, natural gas and electricity) and concluded that, out of internal combustion engine vehicles (ICEVs), encompassing hybrid electric vehicles (HEVs), plug-in hybrid electric vehicles (PHEVs), battery electric vehicles (BEVs), and fuel cell electric vehicles (FCEVs), only BEVs and FCEVs have the capacity for deep decarbonization when it comes to passenger vehicles. A 15 to 18 year life cycle was considered, however, the report did not take into account emissions stemming from mining in order to produce the materials to manufacture the vehicles.
The IEA released a 2021 report stating that electric cars will require six times the amount of mineral input compared to a fuel-based car, and an off-shore wind power plant would require 13 times the mineral resources than a gas-fired power plant of the same output size. Though coal production currently accounts for more than 10 times the revenue of energy transition minerals, these numbers are projected to reverse by 2040.
---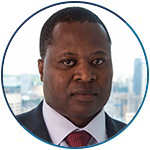 Theo Yameogo, EY Americas Mining & Metals Leader, EY Canada Mining & Metals Leader
"Climate change is everyone's business. Similar to that of abolishing world hunger, eliminating war or ensuring the entire population is vaccinated, all seven billion of us must play a role and radically change to achieve this. For the mining industry, the role is two-fold. Companies must address their carbon footprint and reduce emissions, while providing the minerals and materials needed to help companies in adjacent industries do the same."
---
Lithium
Demand for lithium by this time is supposed to increase by 42 times relative to 2020, graphite by 25, cobalt by 21, nickel by 19 and rare earths by seven times. "The metal mining industry is increasing its capacity just over 1% every year, but we will require seven times greater growth in years to come," said Doug Morrison, president and CEO at the Centre of Excellence in Mining Innovation (CEMI).
China currently holds a clear leadership on transition mineral processing. "Roughly half of the world's lithium is produced in Australia with the remainder produced in China and South America. Much of the world's feedstock is then shipped to China to undergo conversion into chemicals. It is then transported to other markets, such as Japan and South Korea, to produce the active materials that go into batteries," said Trevor Walker, CEO of Frontier Lithium.
The three main types of lithium-ion batteries today are lithium ferrophosphate (LFP), lithium nickel cobalt aluminum oxide (NCA), and lithium nickel manganese cobalt oxide (NMC), which is what Tesla has used historically. "NMC batteries are most popular because they have the highest gravimetric and volumetric energy density; you can pack a bigger punch for less weight and less volume," said Michael Insulan, vice president, commercial, Electra Battery Materials.
Toronto-based ION Energy has been exploring at its flagship Baavhai Uul lithium project in Mongolia, located close to the Chinese border. Ali Haji, ION's CEO, spoke of the dynamics of global lithium demand today, with China accounting for 75% of the world's battery giga-factories. Meanwhile, Chinese automotive manufacturers are selling more EVs per capita than anywhere else in the world. "Our macro view is that we will see continued and significant lithium demand from the Chinese market in the near-term, which will increase substantially in the mid- to long-term as the EV movement gathers pace," he said.
---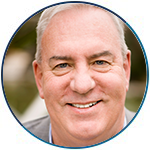 Doug Morrison, President & CEO, Centre for Excellence in Mining Innovation (CEMI)
"We have to dramatically increase the amount of metals that we produce, as well as reduce the cost of those metals to shift to a low carbon economy. Electric cars take five times more copper than internal combustion engines. That does not include the grid that you need to transfer the energy to charge the systems, plus all the other metals required to for batteries to power those vehicles."
---
Cobalt
Although lower cathode percentages are required per battery kWh given evolving chemistries, larger vehicles, longer ranges and higher EV penetration rates translate into a projected CAGR for cobalt in the battery segment of 19% through until 2030. "LFPs have no cobalt and have gained popularity in Asia, but they are not likely to be widely adopted in the West, where consumers value longer range options relative to Chinese buyers. Nickel and cobalt bearing cathodes are thus projected to make up 80% of the EV market by 2030", said Trent Mell, president and CEO of Electra Battery Materials.
Electra Battery Materials' target is to become the only one-stop-shop in North America so as to bridge the gap in the value chain. The company currently produces 25,000 mt/y of battery-grade cobalt sulphate. "If we do this, we will start to attract the precursor cathode manufacturers in Finland and China. In 2022, we will be commissioning and making our way into production," revealed Trent Mell, president and CEO.
Nickel
Battery chemistry is the key determinant regarding battery density. As formulas progress, nickel is starting to play a more prominent role in the manufacturing of batteries, with as much as 80% of mass cathodes being made with the metal. "About 70% of the world's nickel production goes into stainless steel. With the forecasted growth for EVs by the end of 2030, the amount of nickel needed to meet demand hovers around 50 to 60% over current production," said Grant Mourre, CEO, SPC Nickel Corp.
Tesla is now expected to be the first to use LG's NCMA battery cells, which contain a 90% nickel composition. In order to use nickel for EV battery purposes, the metal needs to be Class one nickel, with a 99.98% purity level. Under 40% of nickel production stems from sulphide deposits, like the ones in Sudbury, which are the key source of Class one nickel. Class two nickel has too many impurities for EV batteries and tends to be used for stainless steel. "If the industry pushes for more high-pressure, acid-leaching, as we see in Indonesia, with the current energy mix in that country, that could have a bigger carbon footprint. However, there are regions in Canada and Europe where you can use clean hydro energy for these processes," said Robert Pell, director of Minviro.
Indonesia produces the largest volume of nickel globally. Mostly due to Chinese investment, the country is on track to launch several new high-pressure, acid-leach nickel projects with a combined capacity of nearly 450,000 mt/y of nickel. Macquarie predicts that Indonesian nickel production will rise from 28% to about 60% of global production by 2028. Investors and industry leaders will hold the burden of choice - to determine how much value they place on carbon footprint. "In the end, it will be the market that dictates how important is the carbon footprint of the different products," said Pell.
With car manufacturers becoming involved in mining, and billionaires like Jeff Bezos and Bill Gates investing in mining exploration for critical electric vehicle metals and minerals, the direction the world is taking is clear. The number of investors and companies that decide to enter the mining sphere still has a long way to go, and we can certainly expect to see an investor awakening, with interesting surprises moving forward.