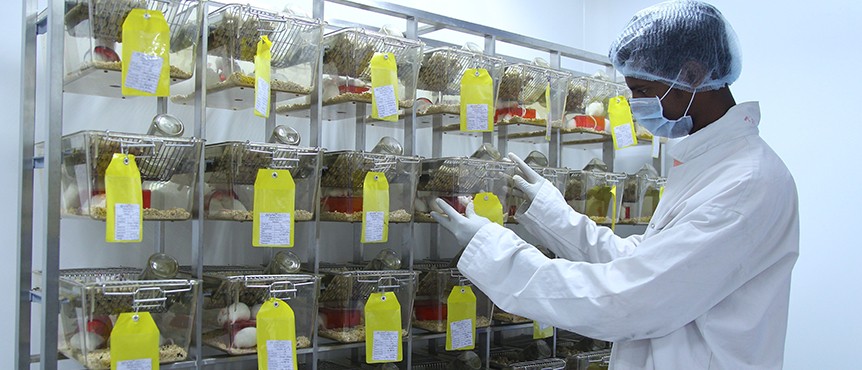 While India's domestic generic drug market reached US$ 26.1 billion in 2016, the country's top companies, according to Pharmexcil, meet 80% of domestic demand. These are also the country's most prominent exporters to the regulated markets.
India is home to many generics players that have gained a solid reputation on the global stage. Sun Pharma, Lupin, Dr. Reddy's, CIPLA, Aurobindo and Glenmark, for example, all enjoy international recognition whilst also holding a prominent position in the domestic market. The success of many of these companies can be partly attributed to India's relatively low cost of production, which lends itself well to the generics market, which holds affordability as one of its main pillars. In fact, according to the Indian Drug Manufacturer's Association (IDMA), India's cost of production is approximately 60% lower than that of the United States and almost half that of Europe. The size of the Indian market, coupled with the country's manufacturing advantages, has also attracted top multinationals such as Johnson & Johnson, GlaxoSmithKline, Pfizer and Novartis.
Nevertheless, smaller Indian players also have an important part to play both in the domestic market and internationally. Although market entry barriers for regulated markets such as the United States and Europe are extremely high and difficult to reach for many smaller companies, many of India's pharmaceutical drug manufacturers set their sights on gaining market share in the domestic and less-regulated markets whilst they build their reputation, capabilities and capacities before investing into facilities with a great number of accreditations. After the United States, India's second largest export market is Africa, which falls under the World Health Organization (WHO) regulatory governance, followed by Europe, with a growing focus on markets such as Latin America, Australia and Japan. "In India today, more than 300 companies have been approved by the U.S. FDA, over 250 by the EMA and 1,400 are WHO-GMP certified," noted P. K. Gupta, president at the Confederation of Indian Pharmaceutical Industry (CIPI), which represents about 5000 small and medium-scale drug manufacturers. "Out of the 5,000 Indian companies in formulation production, around 3,000 are not certified outside of India. These companies are CIPI's focus as we seek to convince these companies to upgrade themselves and pursue further certification."
Pharmaceutical companies, both large and small, are currently suffering due to a crowded market. Those unable to compete with differentiated product baskets, proprietary technologies or niche areas of specialization must compete primarily on price. This aspect is further enforced in the Indian market through the government's price control measures. "The downside of price control means narrower profit margins, which means that drug manufacturers have been unable to invest heavily in innovation and R&D compared to large global multinationals," commented Karan Singh, managing director at ACG Worldwide. "Hence, we see a lack of new molecules being developed in India. This may be a present weakness, but we see a great opportunity for India to invest in R&D and produce blockbuster molecules & products. This can help sustain and propel the growth of Indian pharmaceutical industry."
However, high levels of competition and a need to cater to particular price parameters have forced India's pharmaceutical companies to innovate in other ways, particularly in process innovation, to maintain an advantage.
A perceived risk brought on through regimented price control is a potential impact on quality if companies begin to cut corners. "When exporting products to different countries at different price points, the question arises whether those at lower prices are of the same quality," explained Rao Vadlamudi, president at the Indian Pharmaceutical Association (IPA).
As in the export markets, there has also been concern over counterfeit and low-quality drugs in the domestic market too. "There has been a lot of recent outcry in the media regarding the quality of pharmaceuticals in India," noted Dr. H. G. Koshia, commissioner at the Food and Drug Control Administration, Gujarat. "In 2014, the Indian government came out with the Pan-Indian survey on the movement of pharmaceuticals in the Indian market, leading to statistic planning and robust sampling, covering almost 90% of India, collecting over 42,000 samples of different molecules and dosage forms largely used by Indian citizens. The survey showed that the quality is in fact high, with only 0.002% spurious drugs."
Commenting further on Gujarat's pharmaceutical market specifically and the work done at its own laboratory, one of the largest in Western India, analyzing over 13,000 samples per annum, Koshia continued: "Our analysis demonstrates that the NSQ (not of standard quality) drugs percentage in the Gujarat market is improving year after year; the failure ratio of drugs in the market has come down from 12% eight years ago to 3% at present. This is thanks to our strong enforcement team and quality-conscious manufacturers."
Indeed, whilst concerns will likely remain in an industry that centers around human care, quality is held as the pinnacle of requirements for drugs entering the market; a prerequisite to any competitive advantages a company might have to offer. "All exporters in India are under some kind of regulatory control," underlined Vadlamudi. "There are more than 3,000 facilities approved by various regulatory bodies of which 380 are FDA approved. 1,370 are approved by the United Kingdom, European Union and Japan combined. Countries with no regulatory body fall under WHO regulations–over 1,400 WHO-approved facilities exist in India, where the approval is essential for manufacturing products and marketing them to countries that lack strong regulatory networks.
One of the main challenges faced by India's pharmaceutical companies is documentation, which is the most-cited factor for the receipt of warning letters from the regulatory authorities. This can result in a knock-on effect for the rest of the industry. In response, associations such as the IDMA are rolling out training programs and support for companies helping them in meeting these requirements and accessing international markets.
India's better-established pharmaceutical companies continue to pursue strong growth trajectories through diversification and supply chain integration. Careful portfolio selection and streamlined timelines to market are key in ensuring continued success. Many companies are tending towards selection of products with more complex chemistries where they foresee less competition or the possibility of differentiating themselves beyond price competitiveness.