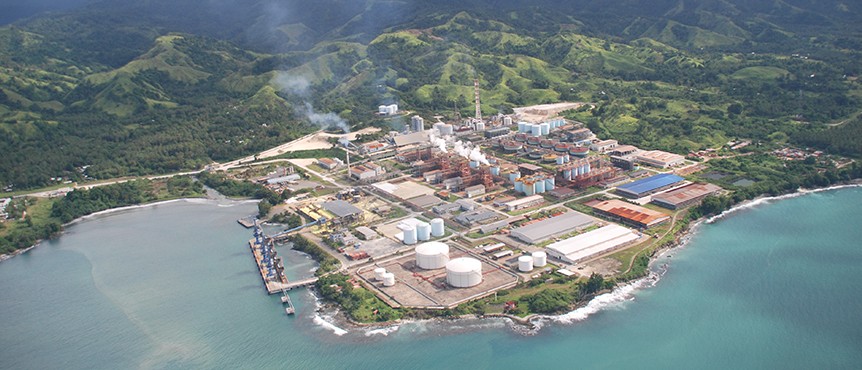 IMAGE: Courtesy of Cobalt 27
Canada is home to 75% of the world's mining companies, many of which will never have an operation in the country. The TSX and TSXV, financial cornerstones of the mining industry, support a network of junior and mid-tier mining companies plying their trade in over 100 jurisdictions worldwide. Attracted by underexplored regions with high-grade mineralization and lower wage costs, Toronto is home to a plethora of companies attempting to reap the benefits, and navigate the challenges, that mining in foreign jurisdictions presents.
Dundee Precious Metals (DPM), with current operations in Namibia and Bulgaria, and exploration in Armenia, Bulgaria and Serbia, epitomizes the global reach of mining companies based in Toronto. Rick Howes, president and CEO of DPM, adheres to a philosophy that respects cultural nuances when operating in foreign jurisdictions: "Whenever you operate abroad, it is important to remember you are a guest in that country. We must be respectful of culture and traditions, without imposing foreign ways of doing business."
Praising the transparency of the Namibian government and the support it has given its mining industry by creating a regulatory framework that works for the sector, Rick suggested that modern mining practices can sometimes be applied with more ease in less developed jurisdictions: "The countries DPM operates in are sometimes more open to adopting Industry 4.0 mechanisms than some of the more established Western countries. Governments are open to new technologies and want to increase social responsibility," he affirmed.
Mining in Mongolia accounts for over 10% of its GDP, half of its industrial production, and 40% of export earnings. The Oyu Tolgoi mining project, a JV between Turquoise Hill Resources (a majority-owned subsidiary of Rio Tinto) and the Mongolian Government, is the largest financial undertaking in Mongolia's history. A Foreign Investment Promotion and Protection Agreement (FIPA) was signed between Canada and Mongolia in September 2016, and in 2017, Mongolian private company Steppe Gold, with head offices in Toronto and Ulaanbaatar, was the first company to sign an MOU with the government for their Gold-2 program.
Founded in 2016, Steppe Gold acquired the ATO project from Centerra Gold, with the intention to grow the company through other acquisitions. In July 2018, Steppe Gold went public and raised C$25 million with an IPO on the main board of the TSX. Aneel Waraich, director and executive president of Steppe Gold, expanded on their immediate priorities: "The aim is to have the mine fully built and start production before the end of Q4 2018. The ATO Project will provide an estimated 37,000 oz AuEq/year, at US$333/oz cash costs from oxides." When asked about Steppe Gold's longer-term ambitions, Aneel declared: "To become Mongolia's largest mid-tier gold and mineral producer."
In Latin America, Canadian miners are the most influential foreign group within the region's mining sector. Supported by bilateral trade agreements, institutions such as chambers of commerce, and a shared deep-rooted mining tradition, many of the mining producers and junior explorers active in Latin America are headquartered in Canada's two major mining hubs – Toronto and Vancouver.
McEwen Mining has operations in two Latin American jurisdictions: open-pit gold and silver production and exploration at the El Gallo Complex in Mexico's Sinaloa State; and the underground San José mine, held in partnership with Hochschild Mining, located 20km north of Goldcorp's Cerro Negro project in Santa Cruz, Argentina. McEwen Mining is also the 100% owner of the Los Azules advanced-stage porphyry copper exploration project in San Juan, Argentina, one of the world's largest undeveloped high-grade open pit copper projects, with a 10.2 billion lb indicated copper resource.
Also active in Mexico is Torex Gold Resources (TGR), which came into production in 2016 with an U$800 million investment. TGR is the 100% owner of the Morelos gold property, an area of 29,000 hectares in the Guerrero Gold Belt, located 180 km southwest of Mexico City. In April 2018, TGR overcame an illegal blockade at their El Limón Guajes (ELG) mining complex that had lasted six months. Crediting the resistance of the local community who rallied against the blockaders, Fred Stanford, president and CEO of TGR, elaborated on one of the biggest challenges faced by Mexican miners: "Blockades such as this shut down Mexican mines for up to ten years. However, we were up and running again in 10 weeks, and still continued partial operations despite the blockade."
TGR are developing their own innovative solutions to drive down costs and increase efficiency at their ELG operation. These include a 1.3km long conveyor belt which generates its own energy, the Calix Filtration Plant – the biggest filtration plant in the world which uses dry stack calix, and Muckahi mining technology, which Fred Stanford has been developing for years, and Torex Gold will be testing in Q1 2019. The Muckahi monorail conveyor system utilizes a slusher and transports the ore body continuously, requiring a drift half the size of the large trucks currently in use. Fred believes the Muckahi technology is a game-changing innovation that can dramatically improve productivity: "The aim is to reduce the time necessary for the mining and transportation of the ore body to one third of the current time," he stated.
For many years Ecuador remained relatively underexplored, particularly in comparison to its Andean neighbour, Peru. However, the Ecuadorian government has started to support its burgeoning mining sector, with gradual improvements to the fiscal policy to attract direct investment, culminating in the complete removal of the windfall tax in August 2018. The government has also decreased royalties on mining projects and granted automatic approval of up to 40 exploration drill pads for any new mineral concessions issued. Glenn Mullan, president of PDAC, noted how Ecuador has garnered the attention of the global mining community: "At PDAC 2018, a day was dedicated to presentations on Ecuadorian geological case studies, showcasing the potential of the region to significant foreign investors."
Christian Kargl-Simard, president, director and CEO of Adventus Zinc Corporation (AZC), was given a global mandate to find the next world-class base metal deposit, with a particular focus on zinc. Backed by two major royalty companies and two private equity groups, AZC spent one year looking extensively at over 220 zinc related opportunities globally, which was whittled down to a shortlist of six opportunities. Of these six projects, AZC executed on its Ecuadorian target, the high-grade copper-gold-zinc Curipamba project, in partnership with Salazar Resources, providing AZC with first-mover advantage in Ecuador for making new discoveries. "We strongly believe that the best bang-for-your-buck in exploration right now is in Ecuador," declared Christian, before expanding on the reasoning behind investing in the Curipamba project: "The Curipamba project fits all of our M&A objectives. We were looking for an existing 10 million tonne resource that was already economic and with the potential to at least double in size. In addition, the transaction structure supports a rate of return (ROR) much greater than 15% with long-term prices, including the cost to acquire the asset," he said.
Further north, Colombia is also attracting significant attention. Newmont Mining, the world's second largest gold producer, acquired 19.9% of Vancouver-based gold junior Orosur Mining in September 2018, with the view to increase its shareholding to 75% in Orosur's Anzá project. However, the mining industry in Colombia has not received widespread governmental support, with the ban of mining activities in the so-called páramos ecosystems being a particular blow. On top of this, some regions have suffered from artisanal mining and violence, and the mining community was rocked on August 26th 2018, when police confirmed that five workers were murdered in a gold mine in the town of Tumeremo, in the southern state of Bolívar.
Antioquia Gold, a Toronto-based junior whose Guaico mine sits 55km northeast of Medellin, has not experienced any safety issues at their operations, citing the favorable location of its flagship Cisneros project: "Infrastructure, access and safety are superb, especially because we have several players in the area, such as Anglo Gold Ashanti, B2Gold, Red Eagle, Colombian Mines, Arturus Ventures and CuOro," said Gonzalo de Losada, president and CEO of Antioquia Gold.
In the same vein as Torex Gold, Antioquia Gold is introducing innovative technology to improve productivity. Gonzalo elaborated on the 'ore sorting' process, which works with a sensor-based machine that identifies which rocks have mineralized material: "High-speed air machines selectively blow on the pieces with a higher gold content, separating them from the rest. This process is completed through color and density sensors that can detect sulfites, which are associated with gold and are denser than the rest of the material." Gonzalo expects the ore sorting technology to be fully implemented in Q1 2019.