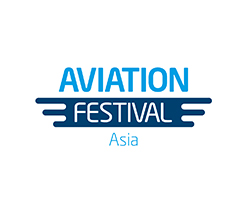 Aviation Festival Asia
Date: February 21-22, 2017 • Location: Singapore
Aviation Festival Asia 2017 will take place in Singapore on 21 to 22 February 2017 with 6 premium conference tracks: low cost airlines, marketing, air experience & interiors, strategy, retail and IT. Over 150 airlines and airports will be represented.
Early confirmed speakers include: Spring Airlines, TransAsia Airways, Delta Air Lines, AirAsia, Malaysia Airlines, Japan Airlines, SpiceJet, Jetstar Pacific, U-FLY Alliance, Tigerair Taiwan, West Air, Hong Kong Airlines, Bangkok Airways, Hyderabad International Airport, Malaysia Airports, Brisbane Airport.
See full speaker list here
Special 20% discount for Global Business Reports subscribers – Quote DLXW when you book here. Groups of 3 promotions available!