MMG Congo explains the success of its DRC operations.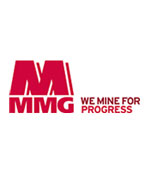 The Kinsevere project saw a change of ownership in 2012, when Anvil Mining was acquired by MMG. Could you tell us a little more about Kinsevere's operational history as well as its current production status and main challenges?
MN: Kinsevere was originally owned by Anvil Mining, which in February 2012 was acquired by MMG, as part of our company's growth strategy and the integration process associated with the transaction ended in August 2012. Historically, the operations at the site went through two phases: the first one involved a HMS plant that made copper concentrate out of oxide whereas phase two moved into milling oxides and putting those through a SXEW system, and that is where we are today in terms of our activity. We have encountered challenges with electricity supply which is one of the major problems that mining companies face in Katanga, if not in all of the DRC. Since there is not enough energy to meet demand, companies can embark on two different routes. The first is to operate with whatever energy you can get from the grid while the second entails the installation of your own power-generating facilities. In order to increase mitigate our reliance on existing power supply, and to keep production at high levels, MMG decided to install its own generators, for a total of 17 MW, which were commissioned and came into play in November 2012. Due to this strategic move, ever since December 2012, MMG has been able to produce copper cathode at our Kinsevere plant's nameplate capacity, which is 5,000 mt per month, 60,000 mt per year. However, the costs associated with the utilization of this extra power are significant. Our cathode is sold on the international market through an off-take agreement with Trafigura.
On September 6th 2013, MMG announced it will divest its 70% stake in the Mutoshi Project in exchange for eight mining tenements close to its Kinsevere project. What does this mean for the company and its operations here?
MN: The transaction resulted in a win-win situation for both parties involved: MMG sold the 70% stake that it had in the Mutoshi Project back to Gecamines, while receiving in return the exploration and mining rights for eight tenements in and around the Kinsevere operating asset. This is a very good opportunity for MMG, which will now look into exploring these newly-gained assets as part of its long-term growth strategy. These tenements have the potential to increase our production, profitability, bottom line and the life of our mine. At the moment, depending on which strategy we will follow, we hope to extend the mine life of Kinsevere.
Skilled labor availability generally represents a key topic of concern in the DRC. How is MMG dealing with this issue?
MN: MMG has a commitment to the development and employment of local workforces through its localization strategy. The Kinsevere operation employs a total of 1,680 employees and contractors, 97% of which are DRC nationals. This is above the Department of Labor's local employment ratio requirement of 93.5%.
Historically, Congolese universities have provided the labor market with highly skilled graduates and we have been able to tap into these graduates for professional roles. We also have a dedicated training department that provides on-the-job and in-house training, of which 672 staff are currently taking part in.
Could you tell us more about the policies that MMG upholds in regard to environmental protection in the DRC and about the company's involvement in social development work in Katanga?
MMG is one of the few companies of its size to be a member of the ICMM (International Council on Mining and Metals) and we are therefore subscribed to the 10 fundamental principles of the organization, which range from environmental policies to managing human rights. MMG upholds its high standards across its organization and operations worldwide, indifferent of the location: just because we are doing business in Africa, that does not mean we are going to lower our quality benchmarks in that respect.
We have a series of community development projects that we are working on. MMG is undergoing a feasibility study for a large scale farm and we are actively engaging the communities around us, 24 villages, with a total population of around 30,000 people. We participate in meetings with village chiefs and we have a community relations manager that is active in the field and identifies the needs of the local population that we should be addressing. MMG is educating the farmers on how to optimize their activity and we are supplying them with the seeds, as well as helping prepare their lands for the new planting seasons. Another issue that MMG is addressing has to do with a large spectrum of problems regarding women's role in society: we have experts talking to them about their health, their rights, while also providing information on the dangers of HIV/AIDS.
MMG is mid-tier diversified mining company which holds assets worldwide. How important is the Kinsevere project to the company and what are MMG's objectives and future plans for its operations in the DRC and the region?
MN: DRC is central to MMG's African expansion strategy, and Kinsevere is the company's spearhead in the continent. By running things properly here, our objective over the next 12 months is to consolidate our credentials in the region as a responsible operator that acts accordingly to its four global core values: safety, integrity, action and results. The goal is to get our business into the sustainable consistency and achieve nameplate capacity regularly, despite the limitations of grid power supply. MMG wants to achieve this by keeping in mind its core values and safety primordially: we would rather stop our operations temporarily, to talk to our people about safety measures; and we have done that already on several occasions. Every single country in the world is going to have its unique challenges that will need to be overcome: fundamentally, it does not matter what the nature of these obstacles is. MMG is a brand with a fantastic future, and our strategy is one of growth, both organic and through acquisitions, which will see us progress to become one the top three mid-tier mining companies in the world. During the recent harsh economic times for the mining world, we did not reduce our exploration teams and thus we are now perfectly poised to go and secure the long-term future of Kinsevere. MMG strongly believes that the DRC and the Copperbelt represent tremendous opportunities and we want to expand our footprint here (in the DRC or Zambia), while making sure that our presence will positively influence the economic prosperity of Katanga and its people.
The above interview was conducted as part of GBR's report on Mining in Africa's Copperbelt: Zambia and DRC 2013. This report was released at the iPad Katanga Mining Briefing held on the 15th to 17th of October in Lubumbashi, DRC and can now be accessed here.